I just want to feel a bit stronger and reduce my aches and pains
Beginners Pilates Courses
Next Beginners Course coming Autumn 2023
Our popular Beginners courses sell out very quickly.  Join our mailing list now so that you are first to know when booking opens for our next course.
Join a small group of people who are all starting Pilates for the first time. In this 4-week course, you will be slowly and expertly guided through the basic principles of Pilates and beginner exercises to ensure you feel good and start to benefit from feeling stronger and moving more easily.
Pilates Classes
You will be made to feel very welcome at our friendly Pilates classes.  Our classes are suitable for people who are completely new to Pilates as well as those with Pilates experience.  Our Pilates classes give you the opportunity to choose from a range of classes catering for all abilities so that you can attend the classes that suit you on a weekly basis. You'll soon start to feel a difference in your strength, posture and movement.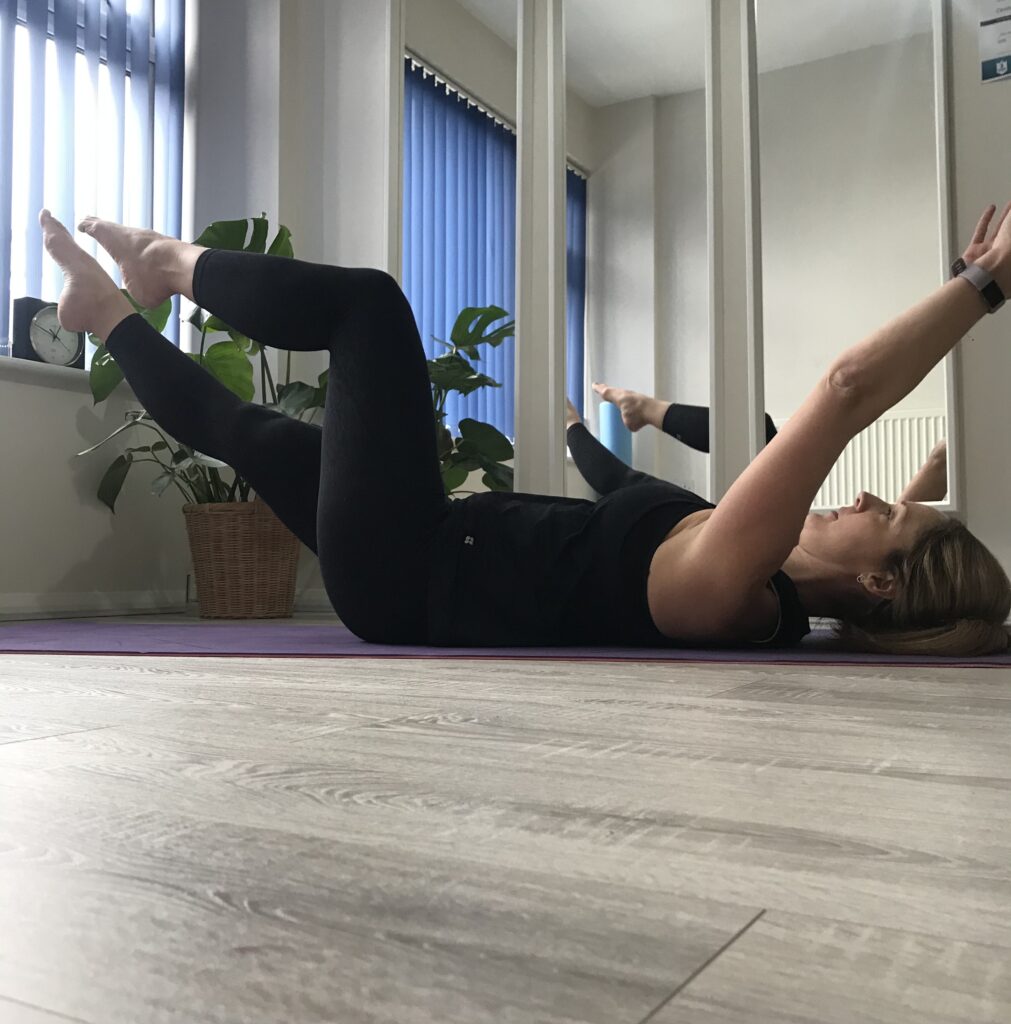 Why is Pilates such an amazing form of exercise?
"In 10 sessions you'll feel the difference, in 20 sessions you'll see the difference, in 30 sessions you'll have a whole new body" – Joseph Pilates
Pilates helps you realign your body, improve your posture, get stronger and improve your flexibility. After just a few sessions, you will start to feel better and move better.
Pilates encourages a mind-body connection, which can improve mental focus and well-being and also help to reduce stress.
 Pilates will help you to realise just how amazing your body is, how good it can feel and all the awesome things it can do.
Weekly Timetable
| Class | Day | Time | Level | Important information |
| --- | --- | --- | --- | --- |
| Beginner/Improvers Pilates | Monday | 19.30-20.20 | Beginners/Intermediates | Small, friendly classes suitable for Beginners |
| Mixed level Pilates | Tuesday | 18.45-19.35 | Beginners/Intermediates | Small, friendly, welcoming classes suitable for all. |
| Mixed level Pilates | Tuesday | 19.45-20.35 | Beginners/Intermediates | Small, friendly, welcoming classes suitable for all. |
| Mixed level Pilates | Thursday | 9.30-10.20 | Beginners/Intermediates | Small, friendly, welcoming classes suitable for all. |
| Post-natal Pilates | Thursday | 10.30-11.15 | Beginners/Intermediates | A class suitable for post-natal recovery (at any stage) suitable from GP sign off focusing on reconnecting to your body post-natally. Babies very welcome. |
| Online Intermediate Pilates | Saturday | 9.00-9.45 | Intermediate | This session is designed to strengthen your core, build stamina, and mobilise joints. We move continually throughout the class in various positions using light hand weights and other small Pilates equipment. This 45 minute class is for clients who have a good understanding of the Pilates method and have no acute health conditions |